150th Anniversary Gala Ball
OCTOBER 15, 2022
Don't miss this unforgettable evening of cocktails, good music, dancing, and wonderful memories! 
THE black tie red carpet event of the year –  complete with amazing bands, late night breakfast, photo booths, step and repeat, 360 degree video booths, caricature artists, and more. Entertainment will include continuous live music by Albert Oehrle & Friends, The Joe Claffy Band, and DJ Mike Mariano. Space will be limited! Buy your tickets today. 

Saturday, October 15, 2022 
9pm to 1am

The Union League of Philadelphia
140 S Broad St
Philadelphia, PA 19102
More information at OC150.org.
Want To Attend A Concert?
The Orpheus Club of Philadelphia performs for those who join us as "Associate Members". Request an application to join us as a member today.
"Yours In Song"
The Orpheus Club email newsletter produced on a monthly(ish) basis while the club is in season October through May.
ALL THE NEWSLETTERS >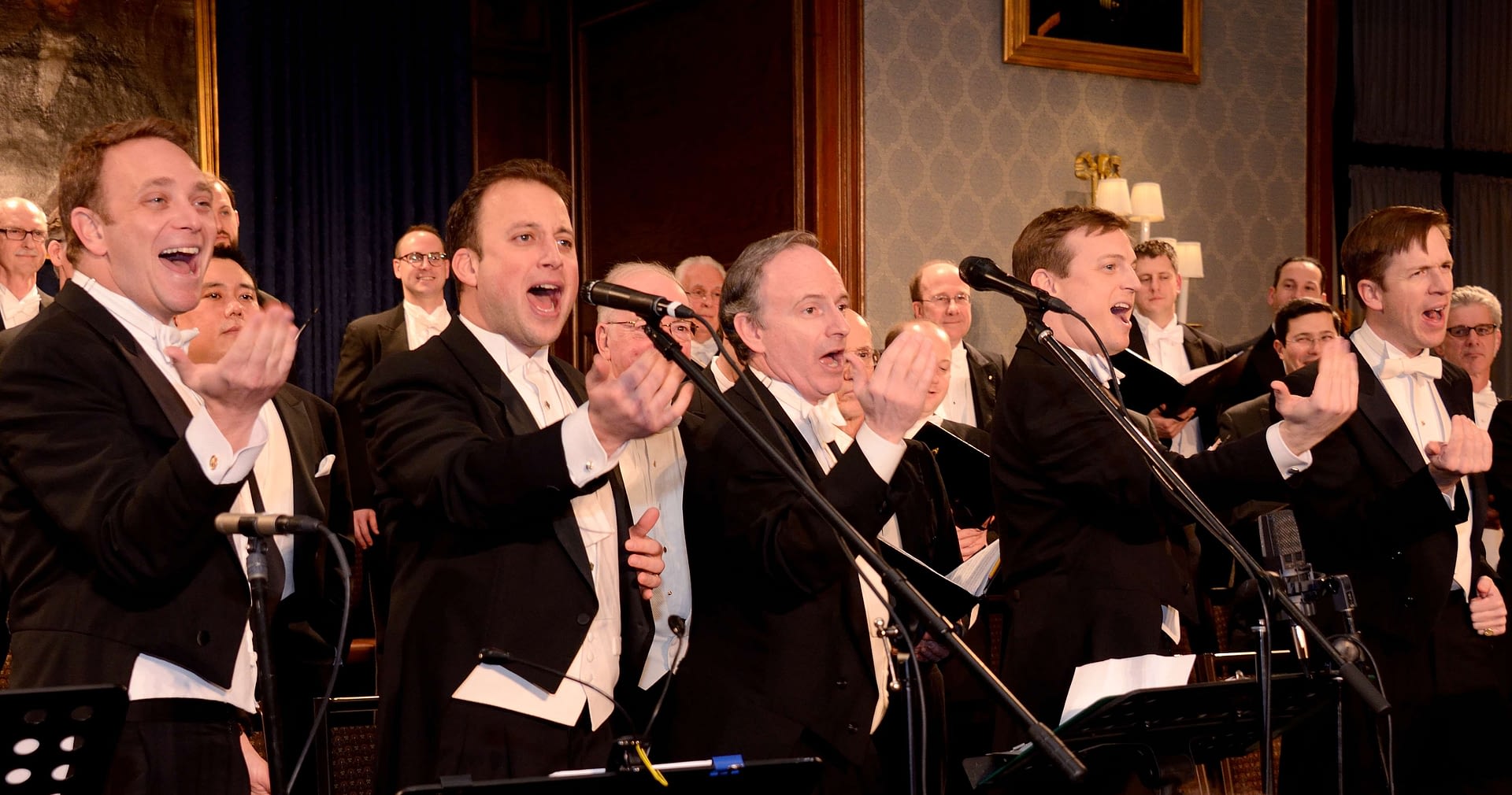 254 S. Van Pelt Street - Orpheus Clubhouse
For Singing Members, our clubhouse is a place where we gather on Mondays to rehearse music. However, Associate Members have occasion to visit the clubhouse multiple times a year. From our pre-concert dinners to our after-concert parties, the clubhouse is the center of life for the Orpheus Club.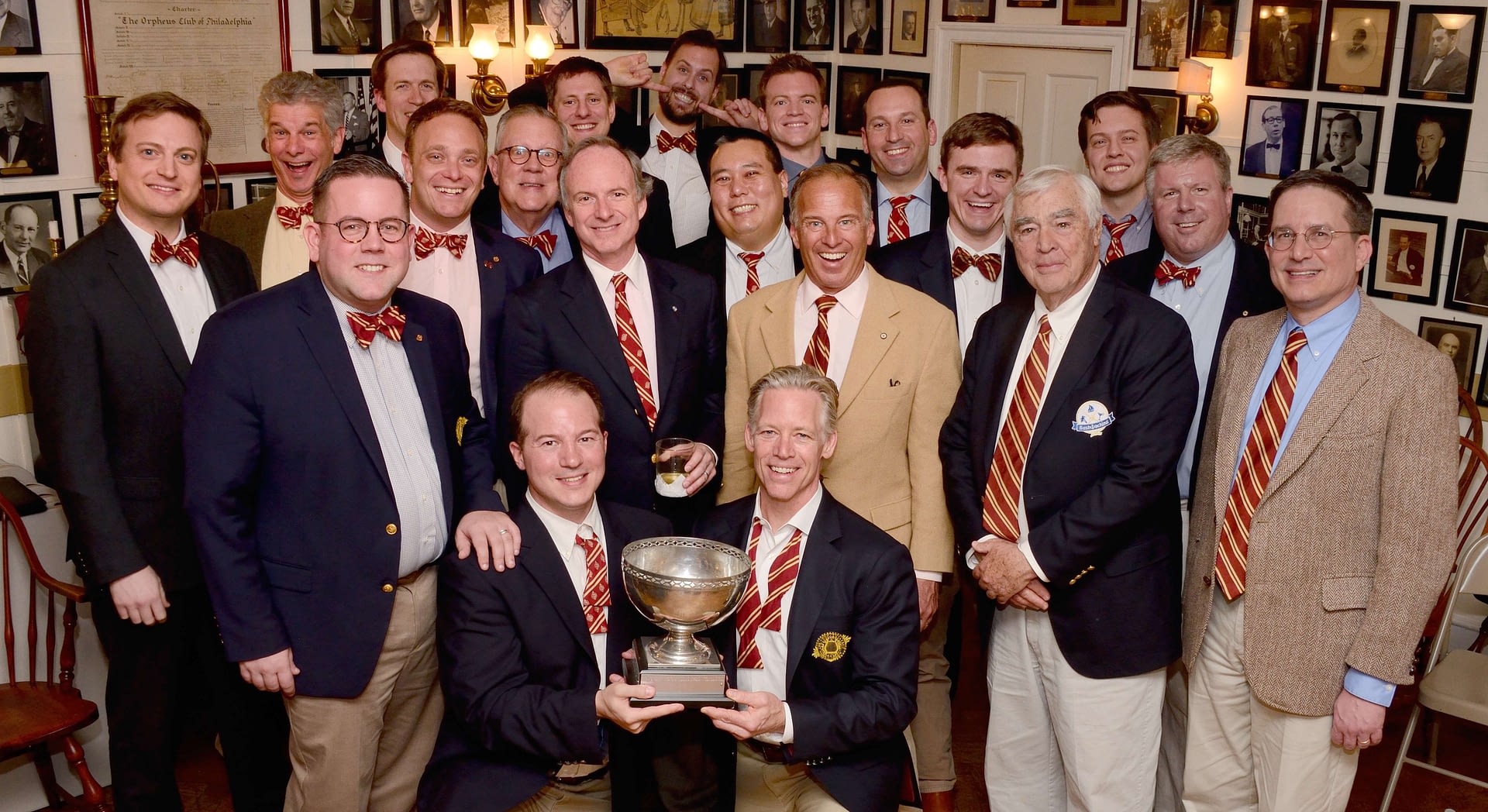 The Club
Founded in 1872, the Orpheus Club of Philadelphia is one of the longest-standing, independent, male choral societies in America. For nearly a century and a half, the Club has been a prominent fixture in the social and cultural life of the city of Philadelphia.
The Singing Membership consists of approximately eighty active members ranging in age from recent college graduates to men in their eighties and beyond.
The Club gives three formal concerts each year for its Associate Members and their guests in major Philadelphia venues, such as Verizon Hall at the Kimmel Center for the Performing Arts, the Academy of Music, and Lincoln Hall in the Union League of Philadelphia. Our repertoire spans classical, jazz and pop, with the Club often debuting new arrangements commissioned for its use. For four weeks each winter, at the Club's colorful center city house, a select group of Singing Members presents to Singing and Associate Members, an all-original musical satire, the "Twelfth Night Revels", featuring popular songs specially arranged, comic skits, a loose plot, and elaborate costumes.
Proud of its history, the Orpheus Club continues to thrive and looks eagerly ahead to a bright future.