Want To Attend A Concert?
The Orpheus Club of Philadelphia performs for those who join us as "Associate Members". Request an application to join us as a member today.
A Must See Event 
8 p.m. on Monday December 21st, 2020
We are approaching the 2020 Winter Solstice and the launch of our magical concert, "We Need a Little Christmas!" We will use the longest night of the year to open the curtains and present our concert link at exactly 8 p.m. The presentation will be delivered to Active Associates with current memberships by a special email on Monday.
As you may know, our production was filmed and recorded on location at a gloriously festive barn in West Chester, PA.  Rest assured, special singers' masks and extreme precautions were in place during filming and recording with so many doing so much to deliver you and your family a unique, first rate, and highly entertaining concert.
Delivered virtually, we suggest you add this year's concert to your friend and family ZOOM gatherings, arrange safe watch parties or use it to create other reasons to connect and share the holiday spirit. 
The festive scenery and setting are compelling, and the professionally edited music and show are most worthy of adding to your holiday agenda!
If you miss the special release on Monday, you will be provided other chances to see the concert as the week unfolds.
In addition to needing a little Christmas, we all need each other just a little bit more this year.  If you have not done so, we are encouraging you to renew your membership ahead of the full concert release on December 21, 2020. You and yours really don't want to miss out!
Again, we wish you a happy, healthy, and safe holiday season!
Your Friends in the Orpheus Club of Philadelphia
The Orpheus Club of Philadelphia
Welcome to our 149th season of great music and merriment where the current environment has not held us back! Our three formal concerts will make special evenings for all this season, delivering festive performances with a touch of Old Philadelphia grace and charm. While our Christmas concert will be a virtual extravaganza for the eyes and ears, we remain hopeful for other live performances this season. Our Associates should not miss our smaller in person, outdoor performances in the coming weeks.
Under the leadership of John Shankweiler, we are proud to offer new music and a continual influx of young, talented singers, blended with the songs and performers that are Orpheus favorites.
"Behold, how good and how pleasant it is for brethren to dwell together in unity"– 133rd Psalm
A message to our Associates regarding Covid 19:
The Orpheus Club has launched the new season with safety and health in mind. In person events are outdoors with the singers masked and well spaced from the audience. There will be virtual offerings, shared privately, as well so that all of our Club can be a part of the festival of song.
Stay tuned for musical updates and login to our online portal to hear recordings of past concerts.
"Yours In Song"
The Orpheus Club email newsletter produced on a monthly(ish) basis while the club is in season October through May.
ALL THE NEWSLETTERS >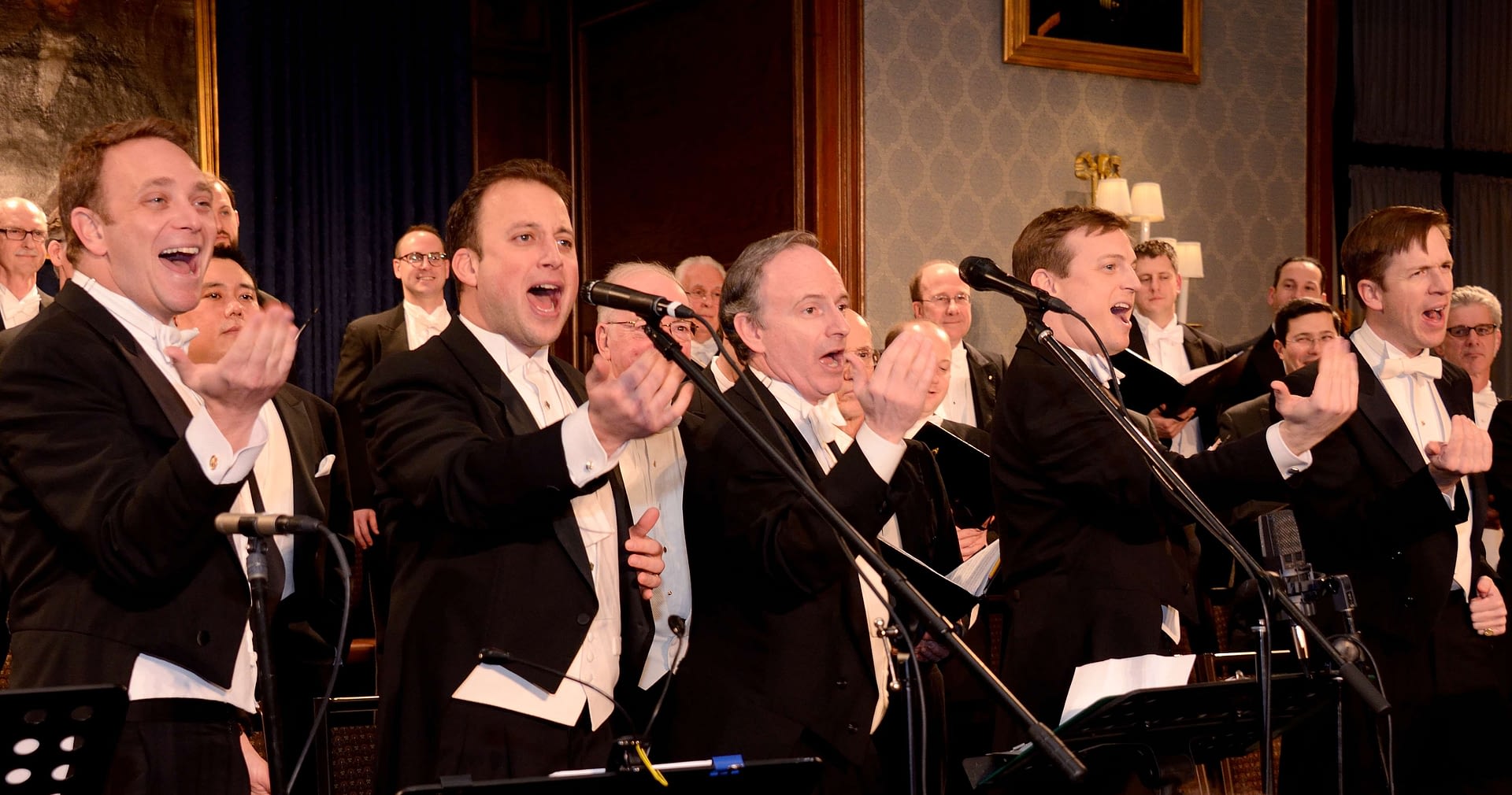 254 S. Van Pelt Street - Orpheus Clubhouse
For Singing Members, our clubhouse is a place where we gather on Mondays to rehearse music. However, Associate Members have occasion to visit the clubhouse multiple times a year. From our pre-concert dinners to our after-concert parties, the clubhouse is the center of life for the Orpheus Club.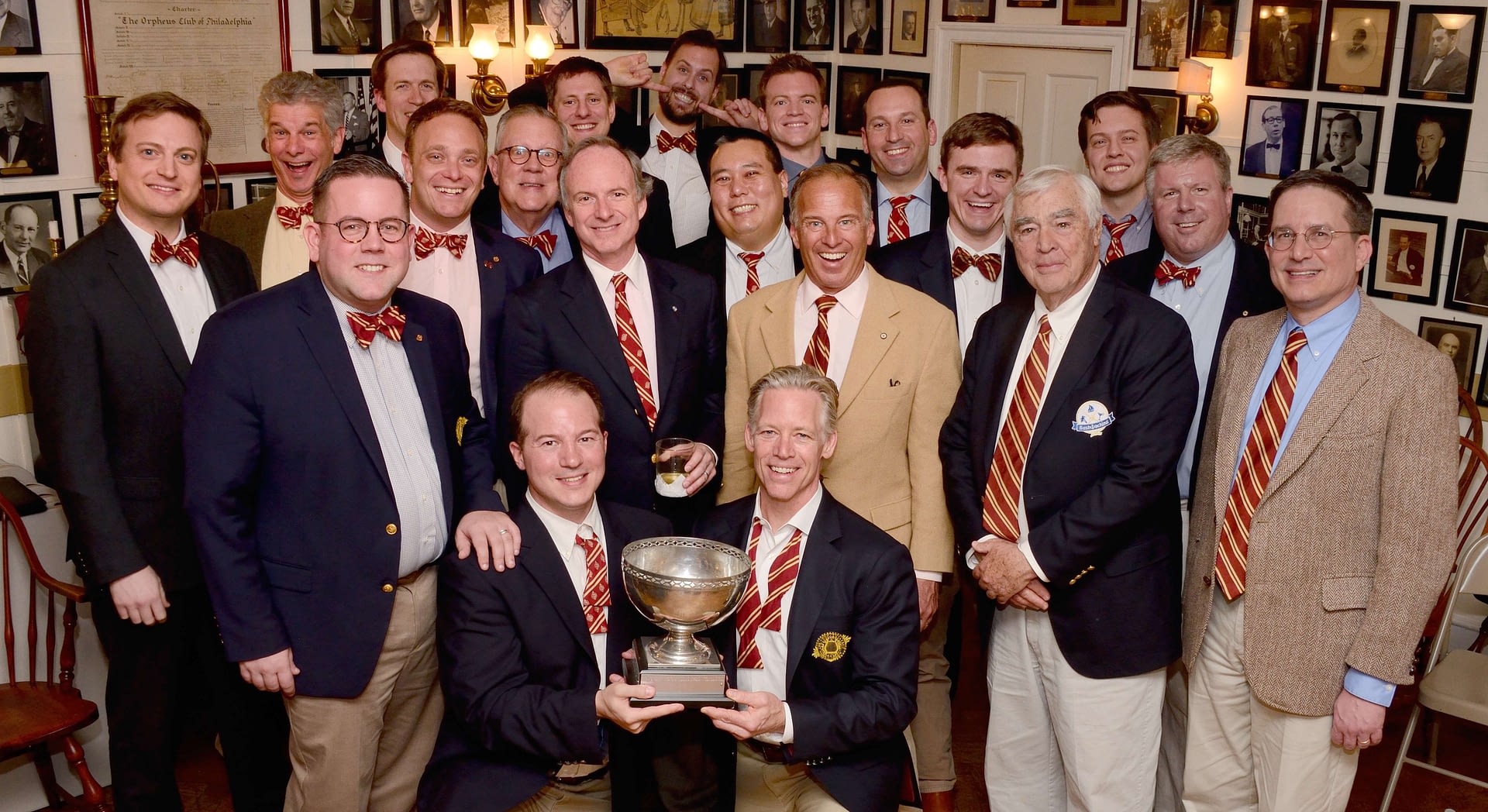 The Club
Founded in 1872, the Orpheus Club of Philadelphia is one of the longest-standing, independent, male choral societies in America. For nearly a century and a half, the Club has been a prominent fixture in the social and cultural life of the city of Philadelphia.
The Singing Membership consists of approximately eighty active members ranging in age from recent college graduates to men in their eighties and beyond.
The Club gives three formal concerts each year for its Associate Members and their guests in major Philadelphia venues, such as Verizon Hall at the Kimmel Center for the Performing Arts, the Academy of Music, and Lincoln Hall in the Union League of Philadelphia. Our repertoire spans classical, jazz and pop, with the Club often debuting new arrangements commissioned for its use. For four weeks each winter, at the Club's colorful center city house, a select group of Singing Members presents to Singing and Associate Members, an all-original musical satire, the "Twelfth Night Revels", featuring popular songs specially arranged, comic skits, a loose plot, and elaborate costumes.
Proud of its history, the Orpheus Club continues to thrive and looks eagerly ahead to a bright future.