Our Mid-Winter Concert
Please let us know which night you would like to attend our concert so that we may make accurate arrangements with the venue. Your response is not binding and only one response is necessary per Associate Membership.  
The Orpheus Club of Philadelphia
Welcome to our 146th season of great music, hearty laughter and good friends! Our three formal concerts will make special evenings for all, delivering festive performances with a touch of Old Philadelphia grace and charm.
Under the leadership of John Shankweiler, we are proud to offer new music and a continual influx of young, talented singers, blended with the songs and performers that are Orpheus favorites.
"Behold, how good and how pleasant it is for brethren to dwell together in unity"– 133rd Psalm
Tickets to our concerts are not sold individually but are included, along with other benefits, in Orpheus Club membership.
Our Mid-Winter concert will take place on two consecutive nights. Please let us know which night you plan to attend so we can make accurate seating arrangements with the venue. 
"Yours In Song"
The Orpheus Club email newsletter produced on a monthly(ish) basis while the club is in season October through May.
ALL THE NEWSLETTERS >
Reservations are necessary at all of our dining venues. Click the button below to learn how to make your reservation!
There are several venues at which Orpheus Associate Members may choose to eat dinner before attending one of our three major concerts. In addition to our usual setup at the Racquet Club and the Acorn Club, for the mid-winter concert only, the Union League is opening their doors to our members.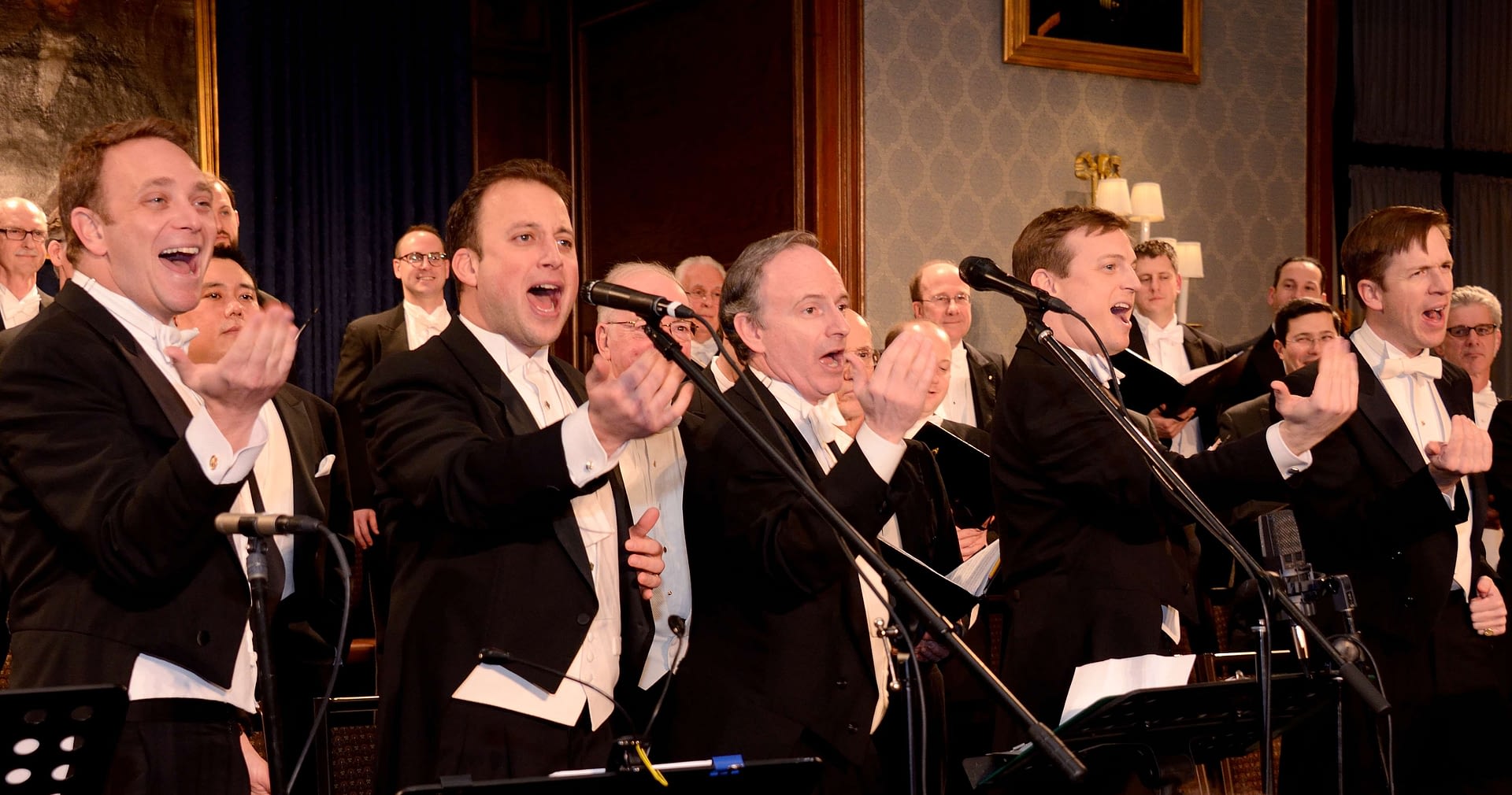 254 S. Van Pelt Street - Orpheus Clubhouse
For Singing Members, our clubhouse is a place where we gather on Mondays to rehearse music. However, Associate Members have occasion to visit the clubhouse multiple times a year. From our pre-concert dinners to our after-concert parties, the clubhouse is the center of life for the Orpheus Club.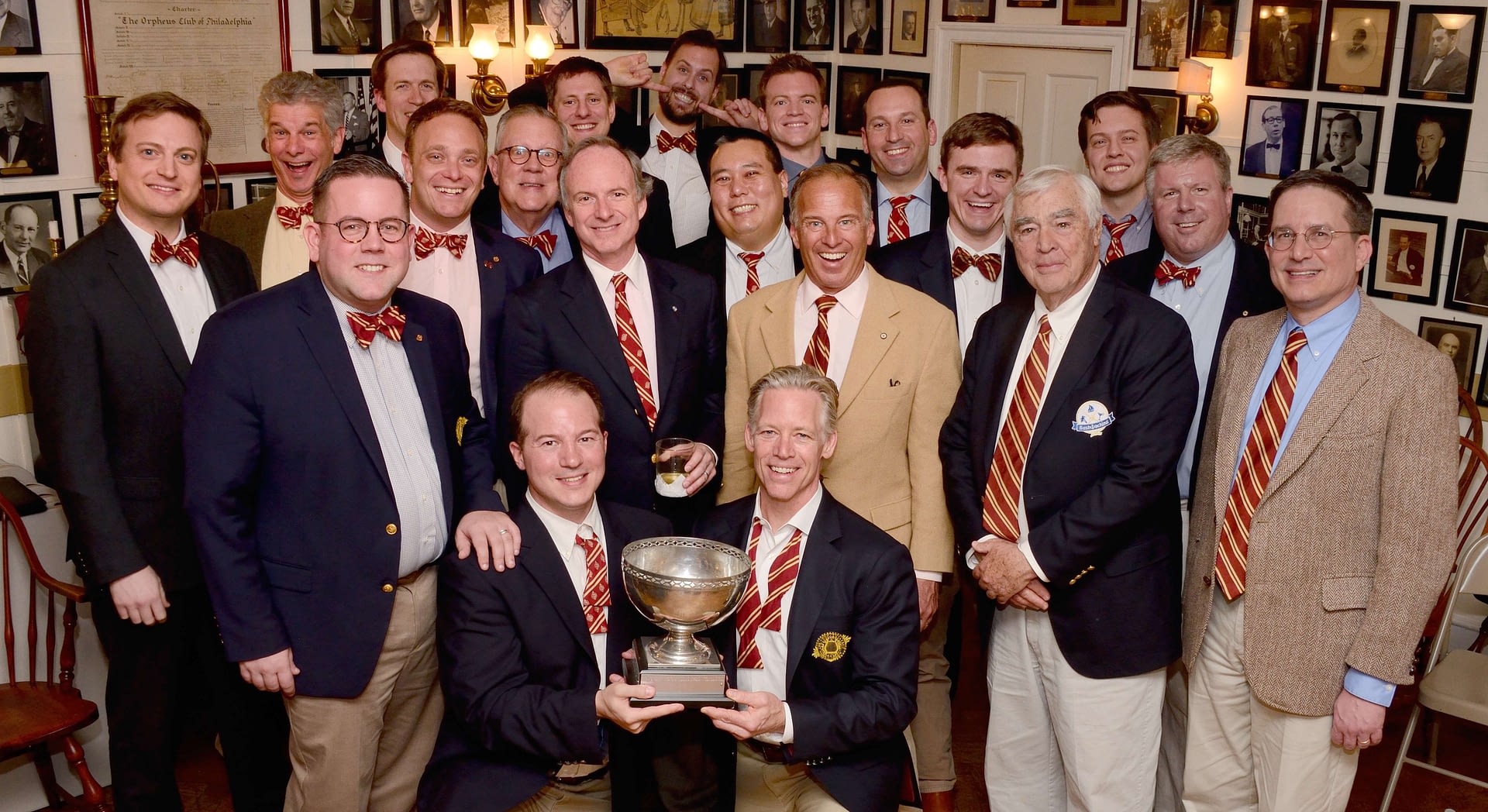 The Club
Founded in 1872, the Orpheus Club of Philadelphia is one of the longest-standing, independent, male choral societies in America. For nearly a century and a half, the Club has been a prominent fixture in the social and cultural life of the city of Philadelphia.
The Singing Membership consists of approximately eighty active members ranging in age from recent college graduates to men in their eighties and beyond.
The Club gives three formal concerts each year for its Associate Members and their guests in major Philadelphia venues, such as Verizon Hall at the Kimmel Center for the Performing Arts, the Academy of Music, and Lincoln Hall in the Union League of Philadelphia. Our repertoire spans classical, jazz and pop, with the Club often debuting new arrangements commissioned for its use. For four weeks each winter, at the Club's colorful center city house, a select group of Singing Members presents to Singing and Associate Members, an all-original musical satire, the "Twelfth Night Revels", featuring popular songs specially arranged, comic skits, a loose plot, and elaborate costumes.
Proud of its history, the Orpheus Club continues to thrive and looks eagerly ahead to a bright future.